Your Euro Bucketlist: 2018
Last spring, I had the opportunity to study abroad over 3,000 miles away from home. Before 2017, I had never left the east coast, so traveling to a different country on another continent with an entire different culture was far beyond my comfort zone. With only knowing one other person, I had no idea what to expect as I had never been completely on my own before. It took a lot of courage to gain the confidence I needed if I was going to live away from my family and my friends for five whole months, but I am so glad I did because I had the experience of a lifetime.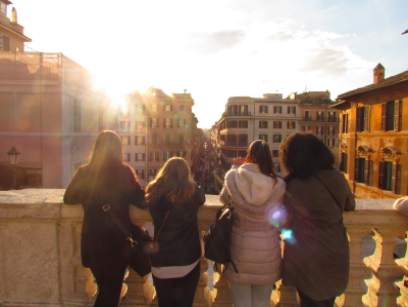 Rome, Italy
The first part of my journey began in my host country - Rome, Italy. Living in the capital of one of the most historical countries in the world, I was a 20 minute walk to Vatican City (which I came to find out is technically its own country!) and also 20 minutes driving from the Colosseum. Rome is a breathtaking, ancient city with endless amount of history, and the cobblestone streets expanded to even its modern parts, like the city center. By the end of the semester, I concluded that my favorite spot in the city was the "Spanish Steps" located right between Piazza Spagna and Piazza Trinità dei Monti which is hidden inside of the busiest part of the city. The steps were about two stories high, and when you got to the very top, you were able to get a view of the entire city. Everyone gathered there to eat, socialize, and of course take pictures as it was one of Rome's biggest landmarks. The last week I was in Italy, my close friends and I gathered there to reminisce on our Roman semester experience.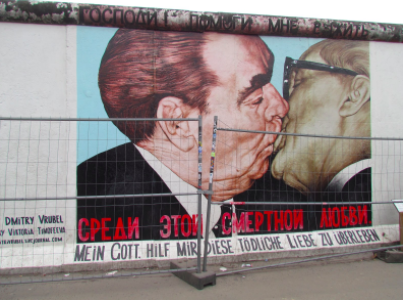 Berlin, Germany
Germany was the first country I visited after getting to Europe, and it was the first time I flew on a plane alone! I was able to navigate the public transportation of the city on my own, and luckily I was able to successfully meet up with my friends and find where we were staying. Like Rome, Berlin is also full of history, so I was shocked to see how modern everything looked. This city is known for its love of house music, and it has underground nightclubs scattered throughout the city in all kinds of places from abandoned churches to retired nuclear power plants (I was able to see one of my favorite American DJ's play a venue that had a 200-person capacity!). The place that had me in awe was of course none other than the Berlin Wall, originally built to separate East and West Berlin after World War II. Stretching miles across the city, the wall is filled with graffiti and numerous other forms of art that cover the wall. I love that you can actually see the transformation of the past into the present on every inch of it.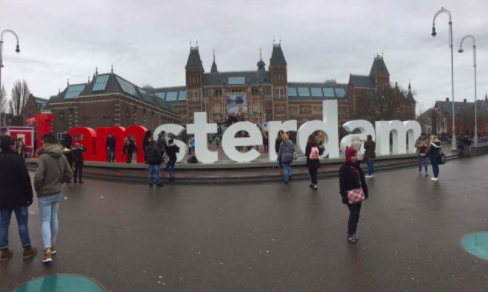 Amsterdam, The Netherlands
Before you ask, yes there is more than one thing to do in Amsterdam… I promise! Amsterdam is the capital of the Netherlands, known for its artistic heritage and elaborate canal system. I went with a group of five friends who all squeezed into an AirBnb made for two, but it was more than worth it. Similar to most European cities, Amsterdam is one that never sleeps, and also holds a lot of hidden treasures. Housing everything from "coffee shops," to the Heineken Factory and even Anne Frank's house, Amsterdam is truly a remarkable city with plenty of things to keep people busy. It is a city that I have always dreamed about traveling to, and it even exceeded all of my expectations. The must-see place in Amsterdam is certainly the iAmsterdam sign, located near the Van Gogh museum towards the center of the city. My travel buddies and I enjoyed spending time taking fun pictures here:
Interlaken, Switzerland
Never in my life would I have imagined I would make it to Switzerland - nevertheless, take a 13 hour bus ride there (and back), and paraglide through the Swiss Alps. With a company called "Bus2Alps" where they *literally* drove buses of students to places all around Europe; even the Swiss Alps. Interlaken is a Swiss city you can find between two lakes - hence the name 'Interlaken' translating to "in between two lakes." Lake Brienz was one of the lakes we went to, and hands-down had the best view. It was a quick bus ride over from our hostel, and eventually I had the opportunity to paraglide over both lakes and through the Swiss mountains.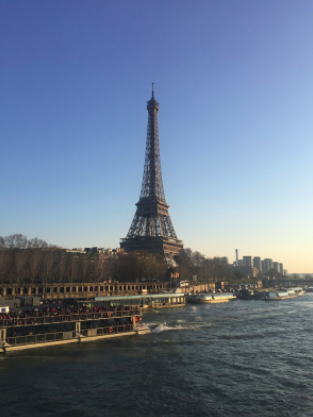 Paris, France
It really is true… Paris is the most romantic city in the world. I will never forget the moment where I first caught a glimpse of the Eiffel Tower; it was more beautiful than anything I had ever seen. It looked better than anything I ever imagined; better than any picture or movie that you see it in. I was pleased to discover that there is so much livelihood where the Eiffel Tower is located - there is a large park area surrounding it where people go to simply enjoy their day by eating crepes or drinking wine, and they think nothing of it. For me, it was the best thing I have ever seen. Thankfully I had the chance to climb all the way to the top where I was able to overlook the entire city, and really take in all of its beauty. To make it even more incredible - it lights up at night, and makes all of Paris glow.
Barcelona, Spain
Everything happens for a reason: I was originally planning on spending my study abroad career in Barcelona as I already have a background in the Spanish language. When things didn't work out, at first I was devastated that I would not be able to study here. My roommate from my home university ended up studying in Barcelona, and I ended up spending a week in this city for my spring break. Barcelona is filled with so much culture and music; and life is happening all around you on every street corner. My favorite part about Barcelona was that it is filled with beautiful parks scattered all across the city, perfect for hanging out and overlooking the city. Close to the end of our time in this beautiful city, we took a hike up to a point called "The Bunkers" which was my friend's favorite spot to listen to music and watch the sunset over the beaches of Barcelona. We took this time to meditate and take in all of the magic of the city.
Ibiza, Spain
The last stop on my journey abroad was by far the best experience. Ibiza, known as the "party island," was an island off the coast of Spain that certainly lived up to its name. As my plane arrived into the Ibiza airport as the sun was rising at dawn, in that moment I knew it was going to be the experience of a lifetime. It was pre-season for the Ibizians, and I stayed in a youth hostel that opened just for the Americans coming that week. The best part of my trip was the yacht ride we took around the island, where we were able to travel the entirety of the Island in one afternoon, and of course watch the sunset over the horizon in the evening. Everyone has to witness an Ibiza sunset at least once in their life because it is truly unforgettable.
My European experience was one that I will never forget. From all the friends I made to all the places I traveled to, I will forever cherish the memories I have made. I can honestly say I did not come back to the states as the same young girl who left, but rather as a strong, independent woman who isn't scared to take chances. I know it sounds cliche, but it is true - hop on that plane alone, make the plans, and go! These places I mentioned were not the only places I made it to during my short time abroad, and there are so many more places I want to see before I die. This was only part 1 of my journey, now it's time to jump-start yours!